ZIRO Achieves Microsoft Solutions Partner Modern Work Certification
October 5, 2023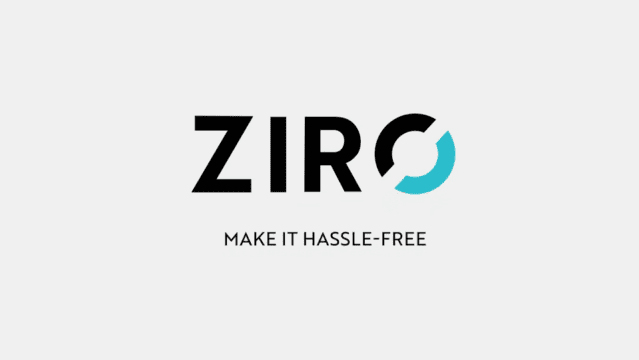 ZIRO Acknowledged A Microsoft Modern Work Leader
Montreal, QC. (October 5, 2023) – ZIRO, a trailblazing unified communications solutions provider, is ecstatic to announce our recent accolade: Microsoft Solutions Partner Modern Work certification. This prestigious recognition solidifies ZIRO's unparalleled ability to amplify your business's productivity, accelerating your shift towards a modern, hybrid work model through the power of Microsoft 365.
ZIRO's mastery of Microsoft 365 solutions is evident in our:
Comprehensive capability to successfully deploy, drive adoption, and manage pivotal Microsoft Phone apps and services. This positions our customers to excel— whether working, learning, or creating.
Demonstrated expertise in optimizing Microsoft Teams, Microsoft Teams Phone, Devices, and Rooms, ensuring streamlined communication, be it chat, meetings, or calls.
Dedication to crafting bespoke apps and solutions tailored to meet our customers' unique demands on Microsoft Phone systems.
Commitment to delivering superior employee experiences and solutions to assist customers in harnessing knowledge and expertise, amplifying culture and communications, accelerating skilling and growth, and balancing productivity and well-being.
What Does 'Modern Work' Signify for Your Business?
As your dedicated Microsoft Solutions Partner for Modern Work, ZIRO equips your enterprise with state-of-the-art Microsoft solutions. Thrust your business into a new era where productivity meets the sophisticated elegance of Microsoft 365.
Benefits You'll Appreciate:
Unparalleled Productivity: Microsoft's innovative tool suite enhances collaboration, refines workflows, and turbocharges output.
Security: Sleep easy with Microsoft's security frameworks, including top-notch threat protection and data preservation.
Smooth Integration: Experience a seamless workflow with integrated Microsoft tools tailored for efficiency.
Cutting-edge Features: As a privileged Microsoft Solutions Partner, we offer you first dibs on the newest features and updates.
Unwavering Support: Our alliance with Microsoft provides dedicated, swift, and efficient problem resolution.
Expertise at Your Fingertips: ZIRO's certified team is poised to deliver flawless Microsoft solutions tailored to your business.
A Legacy of Customer Success: Our robust history of implementing and managing Microsoft solutions is a testament to our dedication to your success.
A Word from Our CEO:
"Securing the Microsoft Solutions Partner Modern Work certification underscores our unwavering devotion to Microsoft Modern Work solutions, particularly the Microsoft Teams Calling suite," remarks Steven Karachinsky, CEO of ZIRO. "Our resolve is firm: to position ZIRO at the forefront, delivering tomorrow's communication and collaboration solutions today."
Step into Tomorrow, Today!
Don't lag behind. Embrace the future of unified communications. Kickstart your journey with a FREE UNIFIED COMMUNICATIONS ASSESSMENT. At ZIRO, we simplify Microsoft Teams phone systems, offering unparalleled expertise, clarity, and swift response times.
Harness the Might of Unified Communications with ZIRO and Microsoft Teams.
ABOUT ZIRO
ZIRO provides unified communications services and software in mid-size and large enterprises leveraging Microsoft Teams and Cisco. ZIRO gives mid-size companies the confidence they are in good hands and will get the right UC solution and support in every situation due to its unique blend of expertise, transparency, and responsiveness.
Other Blogs You Might Enjoy
Ready to take your unified communications from headache to hassle-free?
No throwing darts at proposals or contracts. No battling through the back-end. No nonsense, no run-around.